Welcome back to another blog hop, with #OpenBook. Here's this week's prompt.
What is your favorite fruit dish? Can you share a recipe for it? While we're talking about food, pumpkin, yea or nay?
Apples have to be my favourite fruit, they're so versatile.
You can use them in savoury dishes, I add chopped apple to minced beef when making cottage pie and put chunks in a sausage and vegetable traybake. They also complement the flavour of pork.
In the sweet department, Apple Pie is a favourite as well as the subject of today's post, Apple Crumble.
In this picture, the apple is mixed with some rhubarb, all from my garden.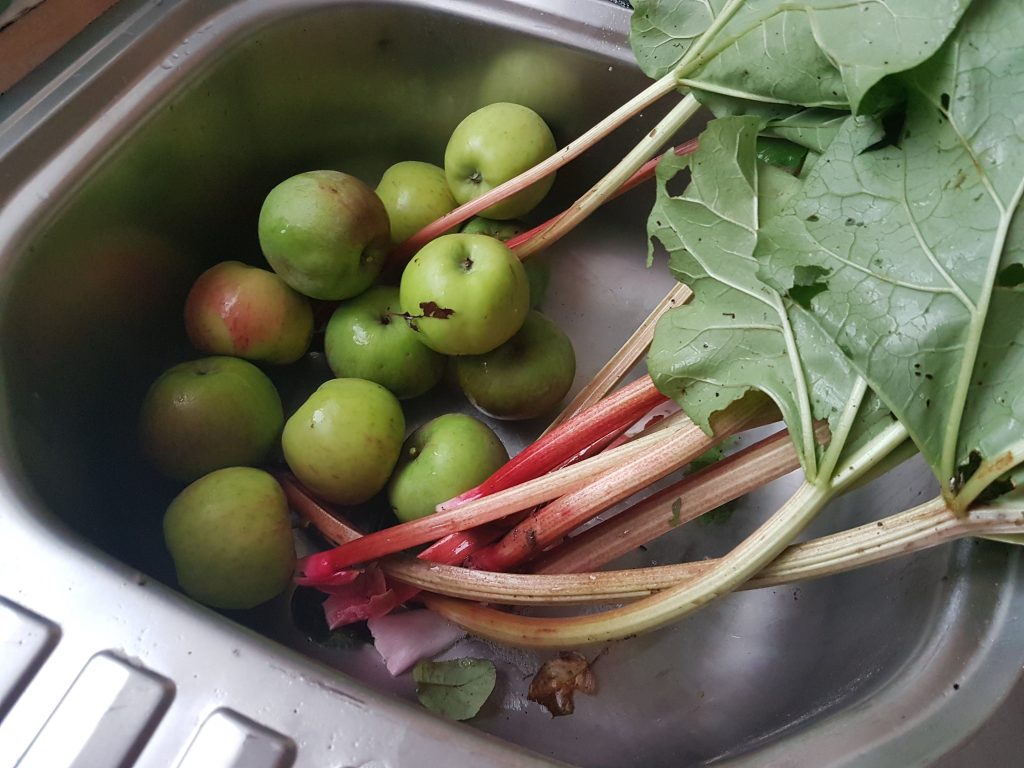 To make a crumble, first, stew the peeled, cored and cubed apples, together with whatever other fruit you have. If it's a bit too liquid, add some sultanas to absorb the juice and maybe some cinnamon. Place the stewed fruit in an oven-proof bowl.
To make the topping, you need plain flour, oats, butter and dark brown sugar in the proportion 2:1:1 so for every 2 oz of flour/oats mixture, you add 1 oz sugar and 1 oz butter. As a twist, you can add a handful of mixed seeds to the mixture,
The topping needs to be made using cubes of cold butter, everything is rubbed together into a rough, lumpy mixture, before being spread over the fruit. Make enough topping to generously cover your fruit.
Bake at 180°C for around 40-50 minutes, depending on the size, until the top is golden. Serve with clotted cream, custard or ice-cream.
As for Pumpkin?
That's a maybe.

Check out the other great blogs here.

While you're here, you might be interested in this Bookfunnel promotion.
Sci-Fi and Fantasy Bargains
Searching for your next favorite story? Look no further! These bestselling authors have teamed up to offer a delightful selection of books. Available for a limited time.