Today, I'm delighted to welcome Rhonda Valentine Dixon to the Showcase.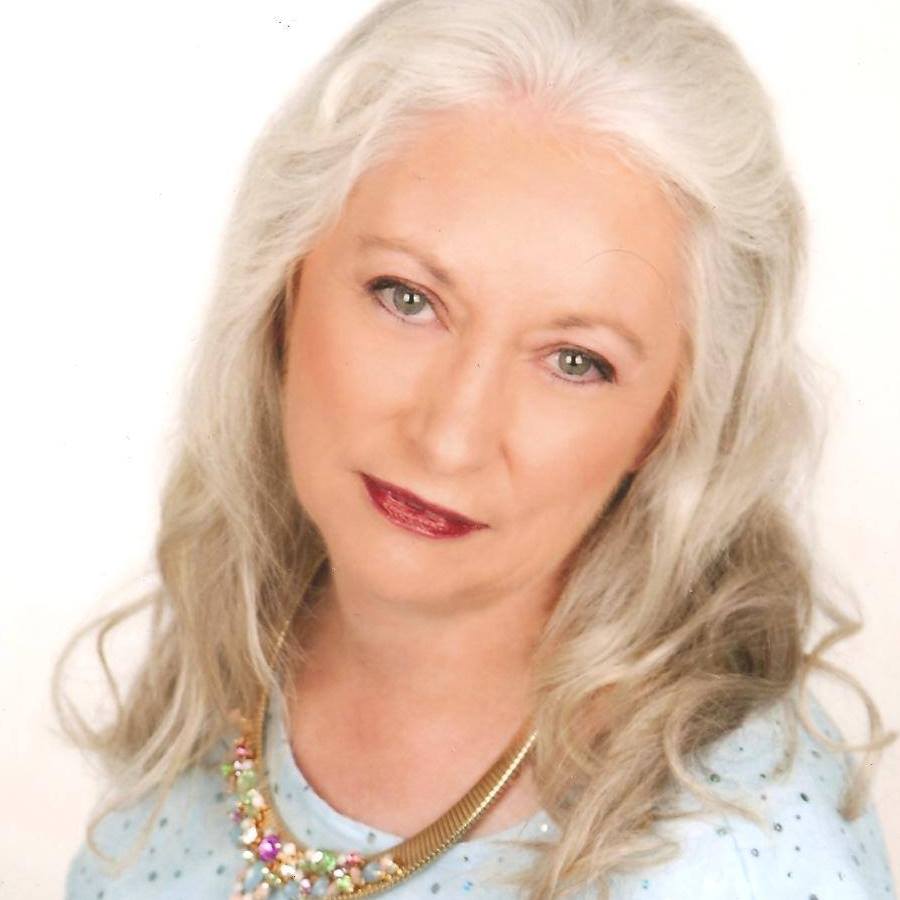 Rhonda has written since childhood.  She finds it more exhilarating than anything else she does.  She has an Honours Degree in Literary Studies from Griffith University and is currently studying for an Associate Degree in Arts (Family History) through the University of Tasmania.
Thank you to Richard Dee for giving me this opportunity to share my books and my writing journey.
The first two books I co-authored and self-published dealt with Autism Spectrum Disorders.  It was 2003 and five mothers, Stefanie Evans, Amanda Pearce, Ruth Snow, Anna Tullemans and I, were disillusioned with the lack of consideration given to our autistic children in the Queensland (Australia) education system.  Funding designated by the Federal Government to support children with disabilities reached the state education system each September.  Soon after, every school's enrolments for the following year were finalised and funding to adequately support every disabled child in an Australian school was expected to be made available.   However, this was seldom the reality.
We mothers recognised that if we didn't advocate for our children, no one else would.  Too often kids with neurological or psychological disorders were labelled as badly behaved and exclusion, suspension and expulsion were solutions schools employed.  Back then there were no university modules within the teaching degrees that dealt with neurological disorders, so my friends and I decided we needed to share the knowledge we had acquired by raising our children, with both educators and other parents.
Parents' anxiety and conflicting emotions often inhibited their ability to be a rational voice for their child.  We felt there was a need to empower parents to advocate on their child's behalf.  What came out of countless evenings of five friends writing, laughing and reminiscing together was Which School? The Questions Your Asperger Child Will Want You to Ask. Four of the five of us gravitated towards other endeavours leaving Stefanie to sell the book, the proceeds of which we donated to the Asperger's Syndrome Support Network Inc., the support organisation Anna had started in the mid-1990s.  The book consisted of advice for parents to help them to deal with the complexities of having their autistic child in a school system that often failed to understand the child's needs.  Which School? also outlined strategies for teachers that would assist them to monitor the kids' stress levels and to endeavour to elicit the best possible learning outcomes by teaching to the children's strengths.  Subsequently, the Queensland education system changed its way of ascertaining the support needs of disabled children and half of the information in our book became obsolete.  Which School? sold out.  We achieved our goal of helping many people.  We need to rewrite the book with today's education system in mind.
In 2005, Anna and I wrote How to Stop Your Words from Bumping Into Someone Else's.  This gave our children the language to use in the classroom and schoolyard; for example, what to say when they had to line up, sit at a desk or join a game etc.  My own child had a book of social stories I'd made and pinned on a watch chain to the inside of his school pants pocket.  How to Stop evolved from that.  Each page/social story could be tailored to suit the individual child.  We never imagined how well it would sell.  We wrote it for primary aged children and found later that it was being used in high schools as well.
Anna went on to do a Diploma in Education Support, an Advance Diploma in Community Sector Management and a University Certificate in Autism Spectrum Disorder.  She consults on ASD and instructs teachers on how to teach our children.  She wrote many more books on assisting autistic families.
After completing an Honours Degree in Literary Studies, I commenced a Diploma in Family History.  As a New Zealander since British colonial occupation on my father's side, I was astonished to learn that my mother's twice great-grandmother had been an eighteen-year-old Scottish girl convicted of stealing in Edinburgh and transported to Van Diemen's Land (Tasmania, Australia) in 1836.  It was her son who moved to my home province of Taranaki, NZ and became quite a significant and respected member of society.  My mother had been separated from her family for seventy-six years so for me, the need to research my maternal line and connect with family was strong, particularly since both my children were born with significant neurological challenges.  Studying through the University of Tasmania has given me the tools to do the research to accomplish these stories and I continue to write accounts of the ancestors of both my parents.  A book for family is the desired outcome.
In 2017 I found time to write and publish my first children's picture book.  This evolved out of an actual incident that happened to a 95-year-old lady in our Tai Chi class.  When I wrote it, I realised it wasn't just a delightful story of an elderly lady's attachment to an old cane, but it was also an excellent teaching tool.  Great-Grandma Elské's Bamboo Cane is a multi-generational story that helps young children to understand that elderly people can do amazing things.  In addition, it shows how a simple inexpensive everyday object, the bamboo cane, can become a lasting part of a family's tradition in a sweet and special way.  Great-Grandma is published by Ocean Reeve Publishing on Queensland's Gold Coast.
Great-Grandma and How to Stop are both illustrated by ex-military and airline pilot Richard Marman from Qld's Sunshine Coast.  Richard is also an excellent author who is published by Abela Publishing in Berkshire
Anna and I are currently updating How to Stop and we're writing a companion book to assist ASD high school students to communicate effectively.  I have a second children's picture book ready to go to the illustrator.  I have two lengthier projects underway, both are biographies and very different from each other.  As a writer, I seem to have fallen into telling the stories of others.
I have a new website currently under construction, however How to Stop and Great-Grandma can still be ordered from my old website
www.rhondavalentinedixon.com.au.
Anna's books are available on www.annatullemans.com.
Richard's books are available at www.richardmarman.net/
~~~~
Thanks, Rhonda for a great post. I hope you all enjoyed it.
While you're here, why not have a look around the site? There are FREE things and a whole lot more, just follow the links at the top of the page.
If you want to be featured in a future Showcase, where you can write about whatever (within reason) you want, then please let me know. Use the comment box below and I'll get back to you.
You can catch up on previous Showcase posts by clicking HERE
Don't miss next Thursdays Showcase post, and my musings every Monday.
Have a great week,
Richard.
781 total views, 1 views today