Today, I'd like to welcome Maggie Cammiss to the Showcase,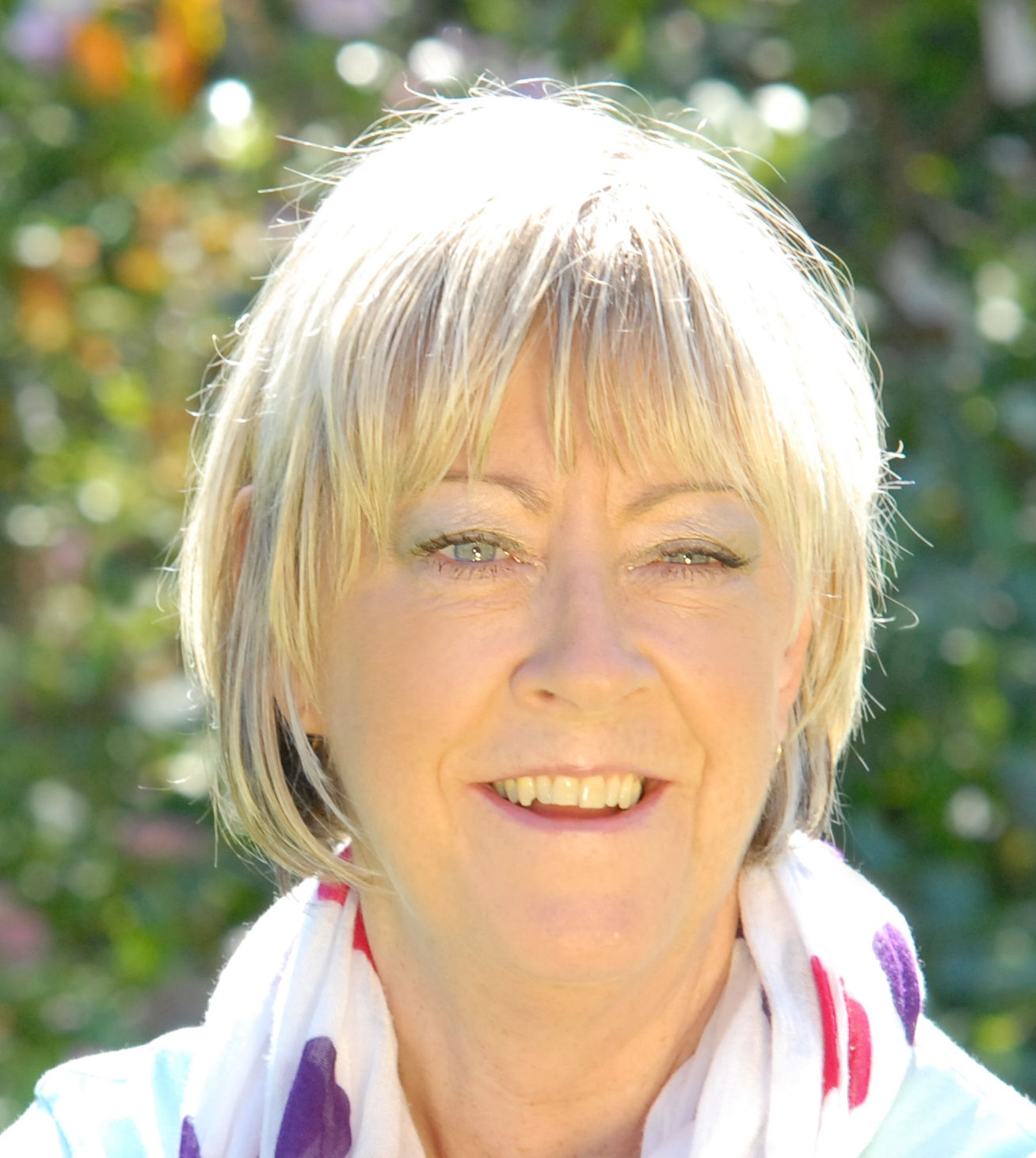 Hi everyone, I'm Maggie Cammiss. Thank you, Richard, for giving me the opportunity to introduce myself.
Write about what you know, the cliché goes, and after seventeen years working in a hectic 24-hour television news environment, I realised I'd been handed a gift, that, as a fledgling writer, I'd be foolish to ignore.
'Working in television must've been so exciting!' I get this a lot, and it's true: work hard and play hard, that was our mantra.  'Are there any famous people in your books?' That's always the next question. Not really. There are elements of individuals I've met in my characters, but no actual people are featured. I joke that I change the names to protect the guilty, but I promise you, the characters and storylines are entirely fictitious.
I've always been an avid reader – my mum made sure I joined the library as soon as I was old enough, and the first years of my working life were spent very happily in public libraries. Later, I moved into film archives and in 1989 I joined Sky News, when the 24-hour news channel first launched. As I wasn't a journalist, my background in libraries and archives presented an unconventional route into television. And, no, I was never on screen myself.
Working in rolling news was a bit like being stuck in a revolving door; there was always something going on, day and night, and it provided me with all the inspiration I needed for my first two novels, No News is Good News and Breaking News, though I didn't actually start writing them until after I'd left Sky.
Like a lot of people who tell you they would write a novel if only they had the time (!), I had this naïve idea that, because I was a keen and critical reader, writing a novel wouldn't be too difficult. I was soon disabused of that notion; structuring a plot and writing convincing dialogue is hard, I discovered. But I was determined. I completed a distance learning course, went on a residential creative writing retreat and began collecting a library of how-to-write books. I joined a local writing group, bought myself some notebooks and set about coaxing the stories in my head onto the page.
I don't have an agent, but Accent Press took on No News is Good News and it was published in December 2014. By the time Breaking News was ready a year later (not a sequel, but set in the same fictional newsroom and featuring a new set of characters) Accent had temporarily closed its list, so I was on my own. I was persuaded to try assisted publishing – a bruising experience with disappointing results – and I've now designed new covers and relaunched both titles independently.
You can read a preview of Breaking News on my Facebook author page: https://www.facebook.com/maggiecammisswriter
Three years ago I was thrilled to put novelist in the 'profession' column of my brand new marriage certificate, but alongside the novels, I've got several other projects on the go. I write a regular blog, as well as short stories for our writing group homework and our self-published anthologies. I occasionally take the class and present members with punctuation and grammar exercises, which they absolutely love… No, seriously…
I did a stint on local radio, chatting about writing, and reading short stories and excerpts from my novels on air. After I got over the sheer terror of the microphone, I really enjoyed it. I mean, talking to yourself, about something you love, what's not to like? Now I recommend every writer to read their work out loud – it really shows up clumsy sentence structure, grammatical errors and clunky dialogue.
A third News novel is in the planning stages (I said there was a lot of material) and there's also another, completely different, story lurking in the background. I've been incubating this one, working title, Serendipity, for a long time. It explores the relationships between four women, the secrets they keep from each other and the consequences of their silence. My new characters are older, hopefully wiser and have their individual ways of dealing with some universal problems.  I'm glad to see this previously ignored age group starting to get some attention, and I'm keen to join in the fun. But for a variety of reasons, including looking after my mother-in-law who has Alzheimer's, the story keeps stalling, like an engine with too little power.
There's no point sitting around waiting for the Muse to descend – she obviously has a different agenda, probably buying shoes, – so I've temporarily turned my attention to another writing venture: erotic short stories. It's a truth universally acknowledged that sex sells, and now that I'm over the embarrassment of using words not heard in polite conversation, I'm busy creating a collection which I'll eventually self-publish. I'm not struggling with the language anymore, but coming up with a pen name… well, that's another story.
Writing is a constant joy. My advice to anyone contemplating writing a novel and beset with doubts – don't talk about it, just get on with it. Otherwise, how will you know?
Blog: http://maggiecammiss.com/
Twitter:   https://twitter.com/maggiecammiss
Amazon:  https://www.amazon.co.uk/s/ref=nb_sb_noss?url=search-alias%3Dstripbooks&field-keywords=cammiss+news
Television producer Sara Cassidy has her life all mapped out. She loves her job making weekly feature programmes for TV news channel UK24, and is looking forward to furthering her ambitions in the media. She is devastated when her fiancé makes a shattering confession but she hardly has time to come to terms with the betrayal when her closest friend is involved in a freak accident and Sara's world is turned upside down once again.
As Sara struggles to maintain a professional perspective she finds solace in a new interest and a blossoming romance. But she has to be careful who she trusts in the cut-throat world of television news. Just as she is finding her feet again the career that means so much reveals its murkier side.
When she suddenly finds herself at the other end of the camera lens, Sara discovers that in the struggle for ratings, loyalty is in short supply.
~~~~
Thanks, Maggie for a great post. I hope you all enjoyed it.
While you're here, why not have a look around the site? There are FREE things and a whole lot more, just follow the links at the top of the page.
If you want to be featured in a future Showcase, where you can write about whatever (within reason) you want, then please let me know. Use the comment box below and I'll get back to you.
You can catch up on previous Showcase posts by clicking HERE
Don't miss next Thursdays Showcase post, next Monday I'll have my blog tour hat on for a review of another great read.
Have a great week,
Richard.