Welcome to my Monday post; this week, the topic for the blog hop aligns with a subject close to my heart. Which is a win for me, I can use the same notes for both and save myself from writing a second post. If you were here last week, you'll understand what I mean.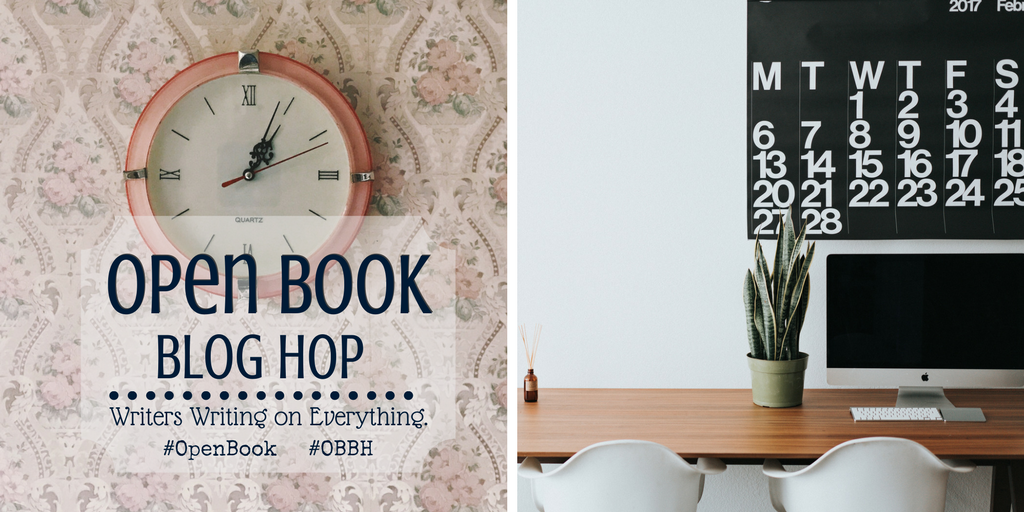 In case you weren't, here's a quick reminder of the rules of the hop,
Link your blog to this hop.
Notify your following that you are participating in this blog hop.
Promise to visit/leave a comment on all participants' blogs.
Tweet/or share each person's blog post. Use #OpenBook when tweeting.
Put a banner on your blog that you are participating.
This week, the prompt is:-
From all the characters you've created, which is your favorite and why?
Asking any author, especially one whose head is filled with conflicting voices, which character is their favourite (excuse the spelling, I'm English!), is not a thing to be taken lightly. It's like telling a group of girls that one of them is prettiest. It's best done from a safe distance and even better if you can get your friend to do it.
As I've written eleven books now, both series and stand alone, I have a lot of characters to pick from. They can be a rowdy bunch, clamouring for my attention and all trying to shout at once. I don't want to cause an argument or hurt anyone's feelings. I need these people on my side; if they sulk, they won't tell me their stories and then I'll be stuck.
Although they disturb my waking and sleeping moments with their tales, I feel incredibly protective of my characters. I've given them life and a purpose, I agonise over their tribulations and if one has to die, I feel bad about it for days. That means I have to be careful in my assessment.
Let's break it down, look at a few of the inhabitants of my imagination in slightly more detail. Not just at the leading characters either. There's an important place in my work for the sidekick, the conscience, the voice of reason. Or even a good villain, they're all important to the plot.
As you will have noticed, I write Science Fiction and Steampunk, which means that my stories take place either in the future or an alternative now. We must always remember that, when we head out into the Galaxy, we'll take all our emotions and vices with us. Our drama will play out on a wider stage, but it will still be us. My characters are all people who you might meet or know, they all have good and bad in them.
First, the males,
should I choose Dave Travise, Galactic trader, deserter, loner? A man with a past that haunts him. He was my first (so to speak), the one who started it all off, he will always have a special place.
Or maybe I could pick Horis Strongman, the minor and naïve civil servant who discovers foul play? He has to learn how to fight, just to stay alive in a world of Steam powered machines and Victorian intrigue.
How about Maloney, the ex-soldier from the same world, with his strict morals and his clockwork arm?
Finally, we have Rick, living a boring life but dreaming of exploring the Galaxy; until his dreams and his reality start to overlap and he loses track of which is which.
Many of them are based in some way on people that I've met on my travels.
Then there are the females,
we have the ill-fated engineer Myra, the girl from a farm who just wanted to get away and see the galaxy.
The feisty chambermaid Grace, who saw the danger that the innocence in Horis encouraged. Instantly, she resolved to protect him.
Then there was the enigmatic heiress, Layla Balcom, throwing off her spoilt-rich-girl tag and realising her birthright the hard way.
And Vanessa, the woman in our heroes dream life. But is she more than a figment of his imagination?
All of them are strong, independent women; having a wife and three daughters made them easy to write.
Last but not least among them,
we come to Andorra Pett. She, in common with a lot of women, has been wronged by a cheating partner. She heads off for pastures new with her best buddy; arrives on a space station in orbit around Saturn and lands in more trouble than she ever imagined. Forced to turn detective, she finds unexpected talents and pleasure in her new life.
However,
there is one character that I haven't mentioned. I've saved it until last. When I was thinking about this prompt, I looked at all the people in my worlds and realised that there is one character that I love more than all of them (sorry guys).
I've always thought that setting, the place where the story plays out, is a character in its own right. After all, it can stir emotion, influence actions and play as much of a part in the tale as any person can. Just think of how you felt seeing a beautiful sunset, or the view of your favourite holiday destination.
What's the best bit about writing about somewhere that nobody but me has ever seen? It's the fact that I have complete control over it. I design it from nothing, with no other purpose than to be the place where my action unfolds. This is tremendously powerful; because when you're building a world, you can set it up to drive the narrative and force the other characters to do whatever you want.
Readers tend to agree with me.
Here are a few comments about my settings, taken from reviews of my books,
Life and Other Dreams: There's some fantastic world building too, Richard Dee takes the normal and the not so normal, to create the planet Ecias, it was so vivid I could almost picture it in my head.
Ribbonworld: This is a fabulous example of world building – you really get a sense of what it might be like to live under a dome.
The Rocks of Aserol: The individual steam-punk elements that the author has created fit so perfectly into the world around them that I cannot help but be impressed.
Andorra Pett and the Oort Cloud Café: The descriptions of the space station and how it all worked were clever, I was able to 'see' the place.
Judging from those opinions, I must be doing something right.
In summary, it turns out that my favourite character isn't who you might have thought. In fact, it isn't a who but a where. In many ways, my travels are to blame. I've been lucky enough to see a lot of the world, including many places that are off the beaten track. They've inspired me to create settings that do more than just provide a location.
I guess you could say that by refusing to name an actual person, I've dodged the question. I would prefer to think that I've kept all the voices in my head happy (for a while).
If this post has got you interested in any of my novels, you can get more details by clicking the Portfolio link. Or, to receive a free short story, The Orbital Livestock Company, just join my team of subscribers by clicking here.
I'll be back on Thursday with another Showcase post, featuring an Indie Author with something to say. Please leave a comment below, then click the links to see the other great blogs on this hop.
Bye for now.
730 total views, 2 views today