Please welcome crime writer Lorraine Mace to the Showcase.
Love me, Love my Killer.
When my partner finished reading the final draft of Retriever of Souls, the first in the D.I. Sterling series, and told me he was appalled – couldn't believe what I'd written – I knew I was on to a winner. What he disliked (too mild a word, but it will have to do) was the fact that I had identified so completely with my serial killer. He (the partner, not the killer) was profoundly disturbed by the sections written from the killer's point of view and couldn't quite come to terms with the thought of this monster being created by someone he shared a home with.
I didn't have the heart to tell him I hadn't created the character, he'd been in my subconscious, hiding behind other characters, and simply pushed his way to the forefront of my mind when I needed him.
Murderers, rapists, torturers and others, even more unpleasant, are all there, waiting their turn to come to life on the page. And this is where the non-writer doesn't understand the workings of a writer's mind. We have people living in our heads, all clamouring to be heard. It's a kind of madness, I suppose. A creative multiple personality disorder. If our characters are going to work on the page they have to be real – to us and to our readers.
When writing Retriever of Souls I had to get under the skin of my killer and allow him to get under mine. I had to let him come to life with a past, present and future. I didn't want him to be one-dimensional.
I couldn't write what I thought the killer would think and feel. I knew I had to become him. I had to put myself so firmly inside his head that what he said and did came from him and not from me.
My aim was to have the readers feel 'there but for the grace of God go I'. It wasn't easy, but I was determined to make my audience feel at least a tiny bit sorry for him. And it's because I succeeded that my partner was disturbed. He didn't like the way he was made to feel while reading. He wanted to put the killer into the 'bad man' box and shut the lid, but he couldn't, because my character deserved pity as well as condemnation.
I think most of us have a dark side to our nature, but we suppress this so that we can function in society. Generally, I'm described as a kind-hearted person, always ready to lend a helping hand, so to become one with someone who is not only on the borders of insanity, but is the complete opposite of my own character wasn't easy. When writing my crime series, I have to allow my mind to let that dark side out – and it isn't always a pleasant experience.
In fact, writing the six books of the D.I. Sterling series has been one of the most disturbing things I've ever done as a writer – or as a human being. My partner knows not to interrupt me when I am in killer mode because I snarl even when asked something as innocuous as would I like a cup of coffee.
Anyway, I think I know why my partner is so horrified by my D.I. Sterling series. He once commented that he feared I was planning his murder and using my research to work on the perfect crime. I reassured him that as long as I was writing he had nothing to worry about. Just because part of my mind is focussed on evil deeds doesn't mean I actually want to carry them out – well, I don't as long as he doesn't upset me too much.
Bio: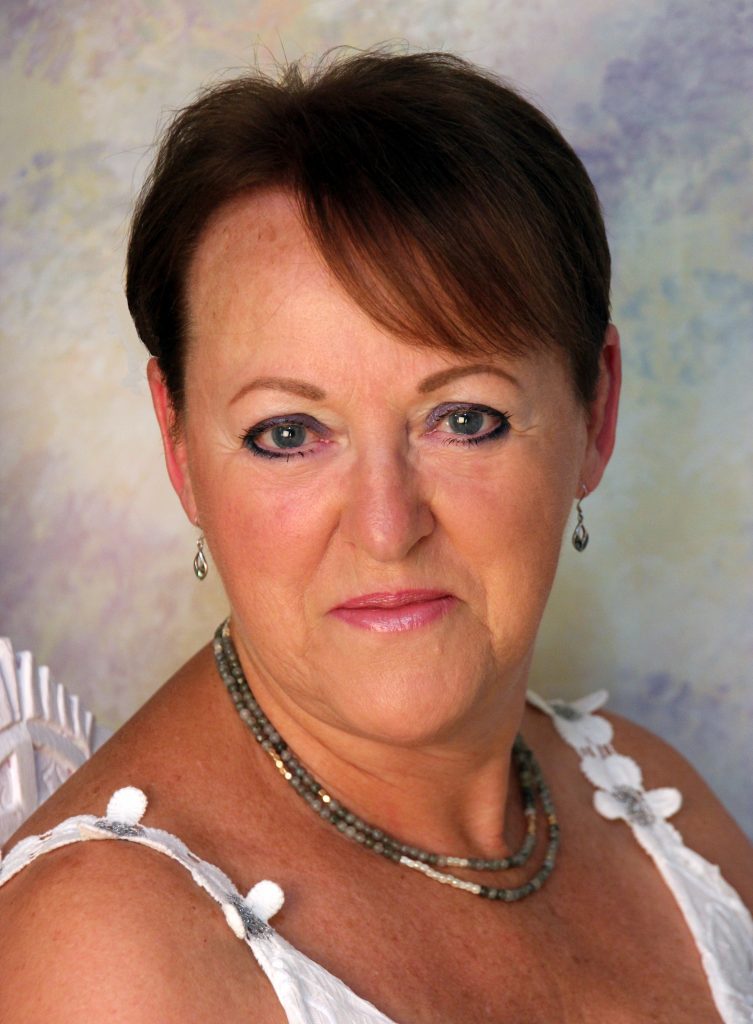 Born and raised in South East London, Lorraine lived and worked in South Africa, on the Island of Gozo and in France before settling on the Costa del Sol in Spain. She lives with her partner in a traditional Spanish village inland from the coast and enjoys sampling the regional dishes and ever-changing tapas in the local bars. Her knowledge of Spanish is expanding. To stop her waistline from doing the same, she runs five times a week.
Find Lorraine at:
Website: www.lorrainemace.com
Blog: http://thewritersabcchecklist.blogspot.com
Twitter: https://twitter.com/lomace
Facebook: https://www.facebook.com/lorraine.mace.52
Book links
Retriever of Souls: https://www.amazon.co.uk/Retriever-Souls-Sterling-Lorraine-Mace-ebook/dp/B07ZR9QR7Q
Children in Chains: https://www.amazon.co.uk/Children-Chains-Sterling-Lorraine-Mace-ebook/dp/B07ZR7X6PP
Injections of Insanity: https://www.amazon.co.uk/gp/product/B07ZR9HFTX
Rage and Retribution: https://www.amazon.co.uk/gp/product/B07ZK9B1PW/
My thanks to this weeks guest for a great post. I hope you all enjoyed it.
While you're here, why not have a look around the site? There are FREE things and a whole lot more, just follow the links at the top of the page.
You might also like to join my team. I'll send you a bi-monthly newsletter, filled with news, updates and extra content, as well as more about me and my worlds. You'll also get a free short story and offers on my novels. Subscribe by clicking HERE
If you want to be featured in a future Showcase, where you can write about whatever (within reason) you want, then please let me know. Use the comment box below and I'll get back to you.
You can catch up on previous Showcase posts by clicking HERE
Don't miss the Saturday Rewind, next Thursdays Showcase post, and my musings every Monday.
Have a good week,
Richard.