Please welcome this week's guest to the Showcase.
Follow your dreams. They know the way…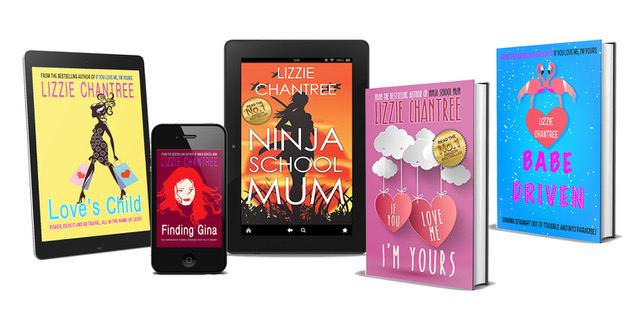 I'm thrilled to have been invited here today. My name is Lizzie Chantree and I am a contemporary romance author who writes romantic comedy novels that will hopefully make you smile. I am also a business mentor and my books are full of strong women with some pretty zany business ideas! I run a networking hour on Twitter called #CreativeBizHour to support creatives and really enjoy hearing from people who are following their dreams.
I began my first business with a market stall and this evolved into two shops and a wholesale business, where I exhibited my products at trade shows and sold them all over the world. After running my business for many years my daughter became unwell. I wrote my first book during this time to keep myself awake (and sane) at night so that I could hear her breathing. As my daughter's health improved I began to write more and accepted a book deal with publishers Crooked Cat Books.
My books all have women in them who are stronger than they realise and because writing helped me through such a hard time in my life, I write stories full of love, romance and sunshine, in the hope of lifting others through their own troubled times.
My latest romance read is called If you love me, I'm yours. It is about a shy woman with a lot of insecurities, who is suddenly thrust into the limelight. Her whole world changes and she has to deal with jealousy, fame and the disapproval of her family. Throughout the story, she finds out who her real friends are and finds a way to live the life she's always secretly dreamed of.
Wishing you all a fun-filled and creative day.
Author Bio:
Award-winning inventor and author, Lizzie Chantree, started her own business at the age of 18 and became one of Fair Play London and The Patent Office's British Female Inventors of the Year in 2000. She discovered her love of writing fiction when her children were little and now runs networking hours on social media, where creative businesses, writers, photographers and designers can offer advice and support to each other. She lives with her family on the coast in Essex.
Links
Social media links:
Website: www.lizziechantree.com
Author page: https://www.viewAuthor.at/LizzieChantree
Twitter: https://twitter.com/Lizzie_Chantree
Facebook: https://www.facebook.com/LizzieChantree/
Instagram: https://www.instagram.com/lizzie_chantree/
Pinterest: https://www.pinterest.co.uk/LizzieChantree/pins/
FB Groups: https://www.facebook.com/groups/647115202160536/
Goodreads: https://www.goodreads.com/author/show/7391757.Lizzie_Chantree
WordPress: https://lizziechantree.com
BookBub: https://www.bookbub.com/profile/lizzie-chantree
AllAuthor: https://allauthor.com/author/lizziechantree/
LinkedIn: https://www.linkedin.com/in/lizzie-chantree-03006425/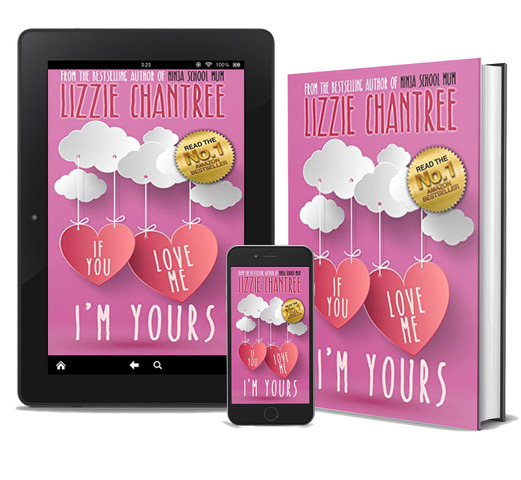 Book Blurb
'If you love me, I'm yours…'

Maud didn't mind being boring, not really. She had a sensible job, clothes, and love life… if you counted an overbearing ex who had thanked her, rolled over and was snoring before she even realised he'd begun! She could tolerate not fulfilling her dreams, if her parents would pay her one compliment about the only thing she was passionate about in life: her art.

Dot should have fit in with her flamboyant and slightly eccentric family of talented artists, but somehow, she was an anomaly who couldn't paint. She tried hard to be part of their world by becoming an art agent extraordinaire, but she dreamed of finding her own voice.

Dot's brother Nate, a smoulderingly sexy and famous artist, was adored by everyone. His creative talent left them in awe of his ability to capture such passion on canvas. Women worshipped him, and even Dot's friend Maud flushed and bumped into things when he walked into a room, but a tragic event in his past had left him emotionally and physically scarred, and reluctant to face the world again.

Someone was leaving exquisite little paintings on park benches, with a tag saying, 'If you love me, I'm yours'. The art was so fresh and cutting-edge, that it generated a media frenzy and a scramble to discover where the mystery artist could be hiding. The revelation of who the prodigious artist was interlinked Maud, Dot and Nate's lives forever, but their worlds came crashing down.

Were bonds of friendship, love and loyalty strong enough to withstand fame, success and scandal?
Book link: viewbook.at/IfYouLoveMe-ImYours
My thanks to this weeks guest for a great post. I hope you all enjoyed it.
While you're here, why not have a look around the site? There are FREE things and a whole lot more, just follow the links at the top of the page.
You might also like to join my team. I'll send you a bi-monthly newsletter, filled with news, updates and extra content, as well as more about me and my worlds. You'll also get a free short story and offers on my novels. Subscribe by clicking HERE
If you want to be featured in a future Showcase, where you can write about whatever (within reason) you want, then please let me know. Use the comment box below and I'll get back to you.
You can catch up on previous Showcase posts by clicking HERE
Don't miss the Saturday Rewind, next Thursdays Showcase post, and my musings every Monday.
Have a good week,
Richard.