This is my last post for 2018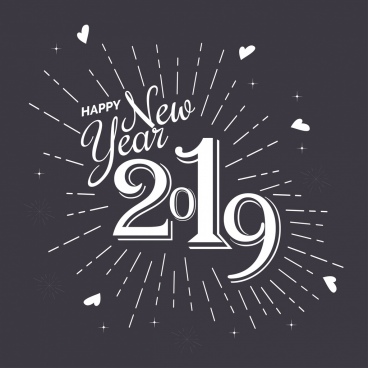 Apart from wishing you all a Happy, Healthy and Prosperous New Year, it's traditionally a time to look back at what you've done over the last twelve months and to make some resolutions for the year to come.
So, what did I achieve in 2018, did it turn out the way I planned?
The answer to that is yes; and no, and does it ever?
After last year's five titles, this year I only published one book, Andorra Pett on Mars. Behind the scenes, I worked on several more, had some new ideas and did a lot to try and improve my online presence. I also started The Indie Showcase and so far, I've hosted a collection of amazing authors, with many more to come. If you're interested in appearing on the Showcase in 2019, please let me know.
In November, I successfully completed NaNoWriMo, with an 85,000 word Steampunk novel set in my Norlandian universe. It was unconnected to my other Steampunk novels, although some of the characters from those adventures do get a mention in passing.
I've been to some great events and met some fantastic people. I've presented my World-building workshop, given talks about my life and my writing, sold a few paperbacks and got some good reviews, even if a certain company insisted on removing them as fast as they appeared. I'm not going to whinge or whine about it, it is the season of goodwill after all.
I've appeared on several other great websites, either talking about my writing or featuring my short stories. I've managed to get a short story read out on the radio and got involved with book reviewing.
I've also changed my marketing strategy, with the help of some expert advice. As a result, I hope that I can look forward to 2019 being another year of increasing sales and visibility.
I have a new Novel
Life and Other Dreams is due out in March. I also have three novels and a non-fiction guide which are just about ready to publish, and enough ideas to finish some of the six or seven books that I have in planning or half-written.
Coming in 2019
Now we get on to the New Year Resolutions. As I briefly mentioned a couple of weeks ago, starting on this website in January, I will be focusing on an idea I had recently. It's for a new novel and I'm going to be telling you about its 'journey' from my head to the page. I'll also be updating and consolidating a lot of my old posts on world-building, there will be book reviews and new Showcase posts as well, starting on Thursday. If you're interested in appearing on the Showcase in 2019, please let me know, I have slots from late April.
Then there're my works in progress, the part written sequels that I really must get on with. That's another Balcom novel, another Dave Travise story, a Norlandian saga, the sequels to Life and Other Dreams and the unpublished Survive. Not forgetting another Andorra Pett mystery.
I've also been getting to grips with the new WordPress Gutenberg editor, from Thursday's Showcase post I will be using it, so please bear with my learning curve. I'm also starting to dabble in paid advertising and do a little more marketing, we'll have to see how that goes.
Thank you to everyone who's supported me by viewing this page, buying or downloading one of my stories, taking part in the Showcase or by leaving a review, even if it did get the chop.
HAPPY NEW YEAR TO YOU ALL!!!!!!!!
1,470 total views, 1 views today