I love beetroot. Whether it's pickled in vinegar or simply boiled, it has a wonderful taste. I will sometimes roast it instead of potatoes on a Sunday, strangely it goes well with gravy!
Today, I want to focus on using the packaged cooked beetroot you find in shops and supermarkets.
I put 500g of chopped beetroot in 1000g of flour, 635g water, 40g Olive Oil and 20g each of yeast and salt. The amount of water has been reduced to allow for the liquid in the package. It's beetroot juice, don't waste it.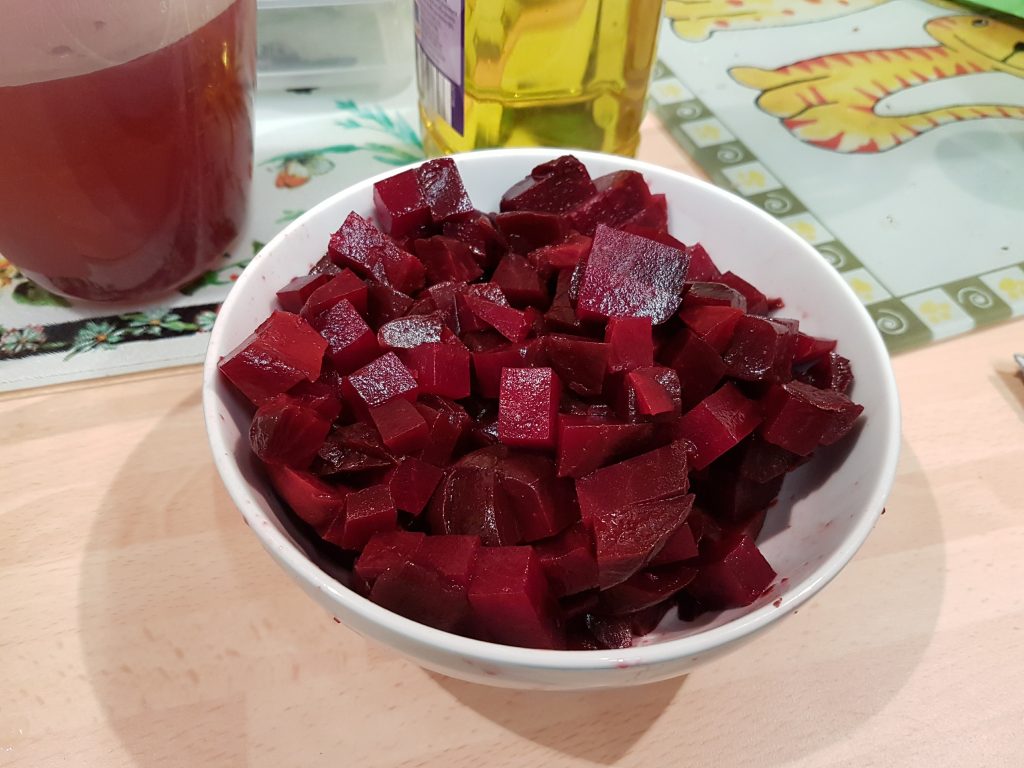 There's nothing fancy about the method, just make the rolls like you normally do. That amount of dough produces 18 rolls of about 120g each. They need to bake for around 18 minutes at 240°C.
Next week, a different way of using beetroot in bread.
I'd love to get your comments, please leave them below. While you're here, why not take a look around? There are some freebies and lots more content, about me, my writing and everything else that I do. You can join my newsletter for a free novella and more news by clicking this link.
I'll be back on Monday, with another Blog Hop, from #OpenBook. Have a great weekend.