In addition to my two published collections of short stories, I have quite a few others laying around. Not enough for another collection, which is why I'm gradually releasing them as separate publications.
I have six at the moment, five Sci-fi and one Steampunk, with subjects ranging from time travel to memory loss, alien encounters to the latest in scientific discovery.
#1 – La, La, La.
The Hansar were the rulers of the Galaxy.
They currently had two problems, a particularly stupid race, and their own teenagers!!!
In the first Sci-fi short from Richard Dee you can find out how they dealt with both.
#2 Gone Fishing
Something lurks in the Methane seas of Protea.
Can Galactographic! magazines intrepid explores find it, or will it find them first?
And what will happen if they meet?
#3 Be careful
We all want different things, but do we ever consider the consequences?
Find out the results of one mans desires in this short story.
#4 This could Change the World.
A steampunk adventure.
Jordi Byler, a young inventor, is on his way to the city. He plans to make his fortune with his latest idea. Who is the mysterious woman he meets on his journey? Will she help his quest, or does she have another motive?
#5 It works both Ways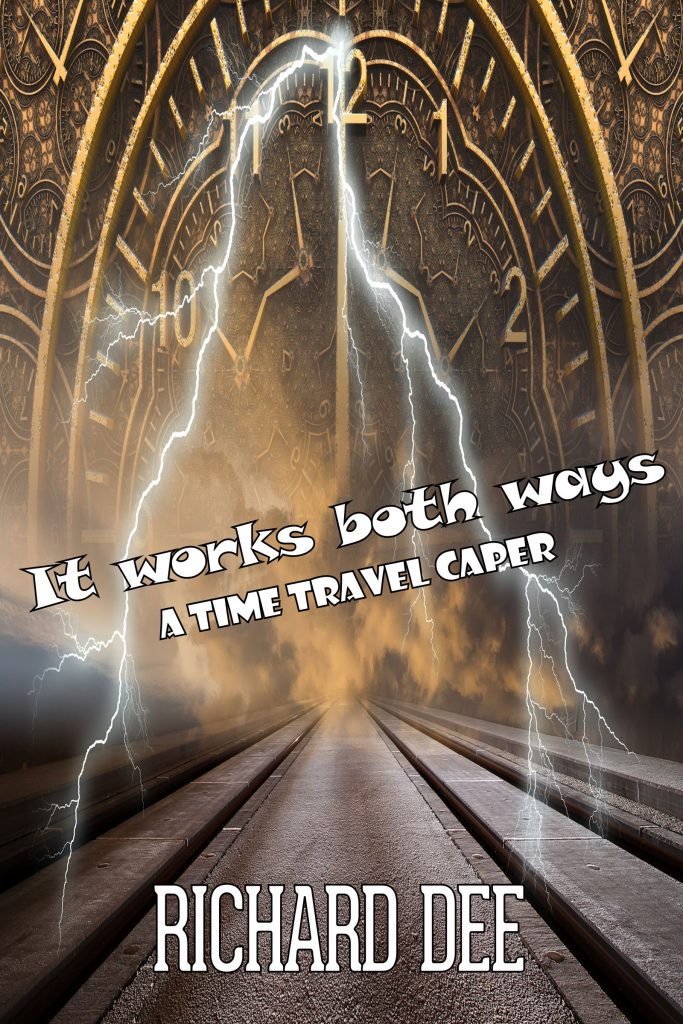 "It works both ways," she said. Now, at last, I understood what she meant. Just for a moment, imagine that you could travel in time. Should you go back to change the future, or go forward to change the past? Can you miss what you've never had?
#6 The Next Big Thing
"I was going to be famous!" We all know someone who nearly made it. But do we ever know the full story? This is the tale of Rory, a man with the secrets of the universe locked inside his head. Who locked them in, why can't they get out? What will happen if they escape in a moment of overwhelming self-awareness?
#7 Same Story Different Planet
Groups like ours saved the world
Groups like ours saved the world.
The protesters have been effective.
Thanks to their efforts, Earth is cleaner than they could have hoped.
Now their attention moves to the new colonies on Mars.
Is there anything that still needs to be done; or have we learnt our lesson?
Why not give them a try?
52 total views, 2 views today