Short Stories
Showing all 2 results
Tales from Norlandia. Steampunk Short Stories and Flash Fiction
A new collection of Steampunk short stories and Flash Fiction, sixteen tales from Norlandia. Find out how the ladies who lunch changed the world, what can happen on a Railway journey and read the definitive description of the mighty Drogan. The eBook includes excerpts from both The Rocks of Aserol and A New Life in Ventis.
not rated
£

1.99 inc V.A.T.
Add to basket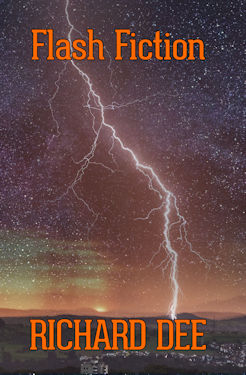 Flash Fiction: Science Fiction short stories
"Sci-Fi… fans are in for a treat." "Fantastic - A thoroughly enjoyable book of short stories" Step into the worlds of Richard Dee. Imagine the magazine of the future, or how to fake your own demise. Maybe it's time you were tested to prove your adulthood? Or perhaps you're a sleeping space traveller? All these ideas and more are explored in this collection of short stories. Richard Dee has a reputation for wide-ranging, fast-paced science fiction and fantasy stories that explore a selection of imaginative scenarios. This collection of stories will keep you on the edge of your seat until the last page!
not rated
£

1.99 inc V.A.T.
Add to basket